100+ participants joined the event in Madeira/virtually
Successful 6th Hybrid Power Systems Workshop
The 6th Hybrid Power Systems Workshop is a globally recognized technical conference focusing on Hybrid Power Systems, Micro-Grids, Island Power Systems and Hybrid Power Plants. It was held from 26 – 27 April 2022 in Madeira as well as virtually.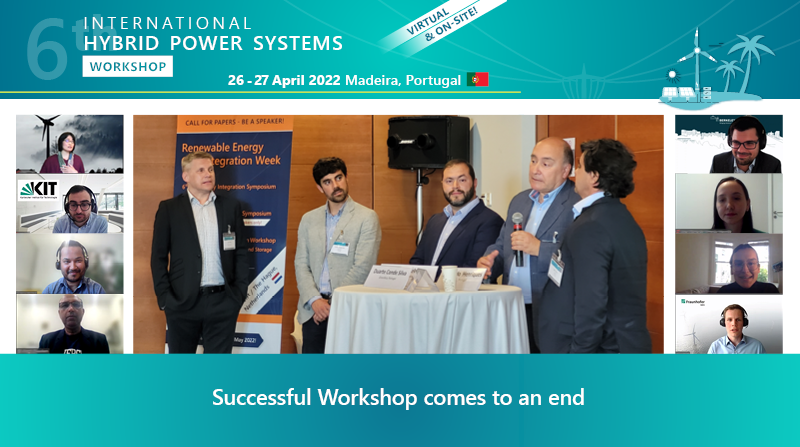 With more than 50 presentations in 14 sessions, the workshop offered a wide range of topics to the 100+ participants. Ancillary services of renewables were addressed as well as grid and design aspects and system studies of both hybrid energy systems and hybrid power plants.
The aim of the workshop is to bring together participants from industry and research and to create a platform for the global exchange of knowledge and experience. To this end, many international case studies were presented throughout the workshop, e.g. from the Azores, the Faroe Islands, Indonesia, Brazil, Kenya, India and many others.
During the keynote session, the local energy provider Empresa de Electricidade da Madeira (EEM) and the Portuguese Institute for Systems and Computer Engineering, Technology and Science (INESC TEC) provided a comprehensive insight into Madeira's energy system and their challenge of increasing the share of renewable energies to 50% by 2022.
In addition to the regular workshop sessions, on-site participants made good use of the networking opportunities of the on-site conference. During the dinner event, many expressed their appreciation of the on-site conference format after a two year dry spell.