Let's start talking!
---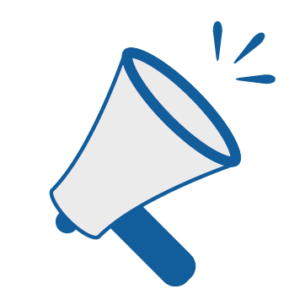 A commentary of
Dr. Eckehard Tröster and Thorsten Schlößer, Energynautics EV Grid Integration Experts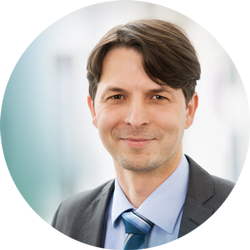 Ph.D. Eckehard Tröster
CEO & Senior Consultant
+49 (0) 6151 / 785 81 03
e.troester@energynautics.com
Thorsten Schloesser
Energy Engineer R&D
+49 (0) 6151 / 785 81 00
t.schloesser@energynautics.com
Is Volkswagen bidirectional charging strategy going in the right direction?
A recent announcement during Volkswagen's Power Day event confirmed rumors that MEB-based vehicles will support bidirectional DC charging starting next year. This is good news, as bidirectional charging opens up a great potential for flexibility, which is desperately needed, when running power systems with high shares of renewable energy. But is DC charging the right way to go?
Yes, if you ask the manufacturers, since bidirectional DC power flows are inherently included in the operation of the EV: Inflow when charging the battery and outflow when discharging to power the motor or, now, even the grid. Thus, it is only a minor step or in other words low invest costs to upgrade existing technology to bidirectional charging by the vehicle manufacturer. With AC bidirectional charging, additional power electronics would have to be incorporated, which are heavy, expensive and need to be designed specifically according to the country in which the car is used. For a global player like Volkswagen this is a nightmare. Thus, from an automaker's perspective, the decision to opt for bidirectional charging on a DC basis is perfectly understandable.
But let's take a look at the real world, where bidirectional charging is only suitable in places where the car is parked for an extended period of time, such as at home or in the office. Only at these locations you will have the flexibility to charge and discharge and still make sure your car is ready to drive, when you want to use it for its original purpose. Further, at these locations there is a good fit of requirements: The charging stations can not only be cheap low-power devices, since there is enough time to charge the car but they even have to be low-power devices, because low voltage distribution grids are not designed to handle a large amount of high power chargers. Due to their simple design, more than 99% of chargers at home and in offices are of AC type and will not work with Volkswagen's bidirectional charging technology, while the required low power DC charging stations remain scarce and very expensive.
But there is light at the end of the tunnel, as when comparing to PV inverters, which use basically the same technology as DC charging stations, there is great potential for cost reduction. Thus, price levels may soon be reached that are attractive to end-users: on the one hand to make a business case by covering surplus costs with revenues from serving the power-system. On the other hand, to be able to charge the car three times faster with up to 22 kW DC, as many cars are today limited to 7 kW on AC chargers. And what about Volkswagen? Consequently, also not mentioning any costs on these, VW has announced that it will provide its own bidirectional charging points.
Let's hope that VW will provide an open system, with high value for privacy. So far, VW wants to connect its electric vehicles to a proprietary hub to take advantage of electricity price differences created mostly by the high infeed of renewables. But isn't this too energy centric? What will happen if all neighbors on a street operate the Volkswagen system and will be coordinated based on countrywide market prices? The fuse at the distribution transformer will blow and the lights will go out. The nice idea might turn into a pitfall and the acceptance of electric vehicles will suffer.
For this reason, it is of tremendous importance to include the limitations of the local grid in the concept, but that is where the real complexity begins. Volkswagen is definitely moving in the right direction. Bidirectional charging can and will play a very important role in our future renewable based power-system; however, for its successful application, all players, including grid operators, must be involved and open standards must be applied. We have to make sure that the technology is used in the best possible way, but that limits are kept. Only then, bidirectional charging will be key to keep the lights on.