15-19 October 2018 in Stockholm, Sweden
Successful Grid Integration Week
572 participants from 35 countries from power system operators, transmission and distribution grid operators, wind turbine, solar inverter and charging station manufacturer, universities and research institutes, and consulting companies have recently convened for the Grid Integration Week.
This year in a different setting at KTH – the Royal Institute of Technology in Stockholm. In a great working environment in state-of-the-art lecture halls and a distinct learning atmosphere amongst students, participants went to work: With more than 45 presentations in 11 E-Mobility sessions, more than 65 presentations in 17 solar sessions and more than 110 presentations in 23 wind sessions, the Workshops offered great insight in the current status of grid integration of renewable energies. International project experiences, trends and innovative approaches were a major focus of this year's conference week.
In addition to the regular sessions, participants also had numerous opportunities for networking and deepen their knowledge in key topics. Introductory Tutorials like the E-Mobility Tutorial on "Charging Infrastructure" and the Wind Tutorial "Ancillary Services and Wind Power Plants: Status and Experiences" are examples for the latter. Networking opportunities included the combined Solar & Wind Dinner at the spectacular Vasa Museum and the redesigned Poster Receptions with Flash Talks. These Networking Events are a platform for poster presenters to showcase their findings and discuss them with workshop participants in a casual get-together.
With 121 E-Mobility participants, 171 Solar participants and 280 Wind participants, the Grid Integration Week again proved to be premier platform to network with the International RE Grid Integration Community.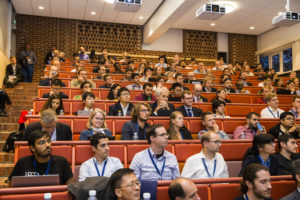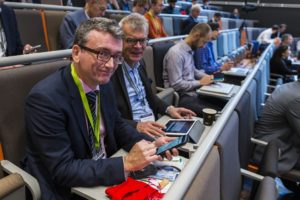 Grid Integration Week 2019
In October/November 2019, the Grid Integration Week featuring the 3rd E-Mobility Power System Integration Symposium as well as the 9th Solar and 18th Wind Integration Workshops will take place in Dublin, Ireland. Register for news on the only science-to-industry platform with a full focus on RE grid integration here and have a look at the conference websites for more information: